Opening Ceremony of 2016 Program
Release Time:
2016-07-04
Browse:
1806
The 11th Summer Programme of Xiamen Academy of International Law has been successfully held in the Center for Science and Art, Xiamen University on4th July. The Ceremony was presided by Prof. CHENG Jiarui, Secretary-General of the Academy.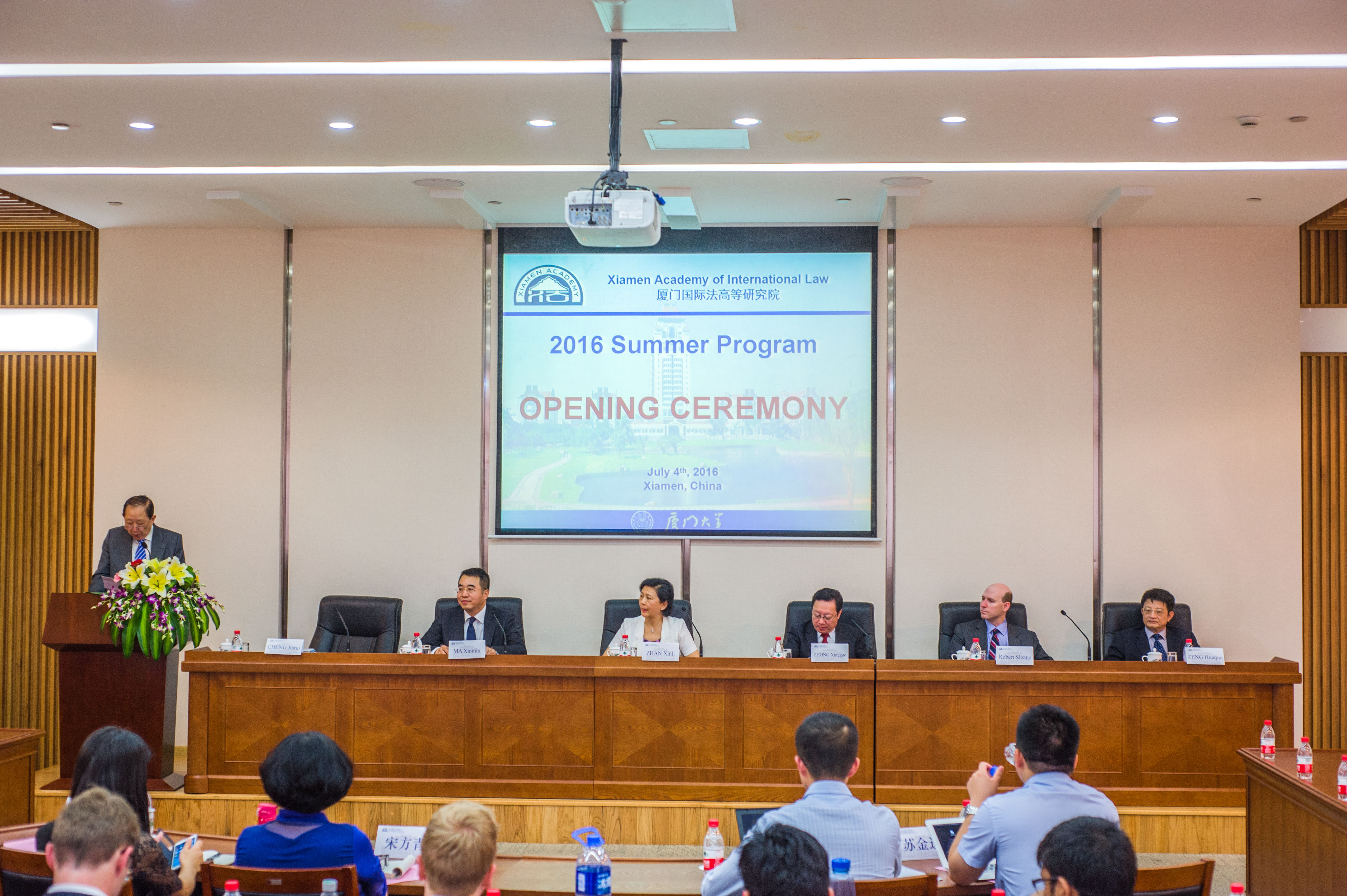 During the ceremony, the vice-president of Xiamen University Ms. ZHAN Xinli expressed her warm welcome to the attendees from all over the world and her gratitude to the distinguished guests. Ms. ZHAN Xinli pointed out that the Academy had gained many achievements since its establishment, and its Summer Programhas attracted over 1000 students and professors from more than 40 countries. Dr. ZHONG Xinguo, the vice-chairman of Xiamen Committee of the Chinese People's Political Consultative Conference, gave his warm welcome to all of the attendees and introduced the development Xiamen has been able to achieve in the past 35 years. Then, Prof. CHENG Jiarui read out the congratulatory letter from H.E. Judge SHI Jiuyong, and extended his sincere wish for success to this year's program.
Two distinguished guests, Deputy-Director Mr. MA Xinmin from the Treaty & Law Department of Ministry of Foreign Affairs and Professor Robert Sloane from Boston University, gave their speech in succession. Mr. MA congratulated the Academy for its achievement in the past decade, and expressed his view that the research of international law in China is ensured of a promising future. Prof. Robert Sloane shared his personal comprehension of the position and function of international law, he also hoped to have an in-depth discussion on relating topics in his following lectures.
Then Prof. ZENG Huaqun gave out a brief working report on behalf of the Administrative Council of the Academy. Prof. ZENG said that the Academy has offered the students a large stage to learn about precious knowledge regarding international law from distinguished scholars. He introduced that by both the charming natural and cultural environment, Xiamen City is awarded the name of "Garden on the Sea". The Summer Program is also a chance for the attendees to get to know Xiamen.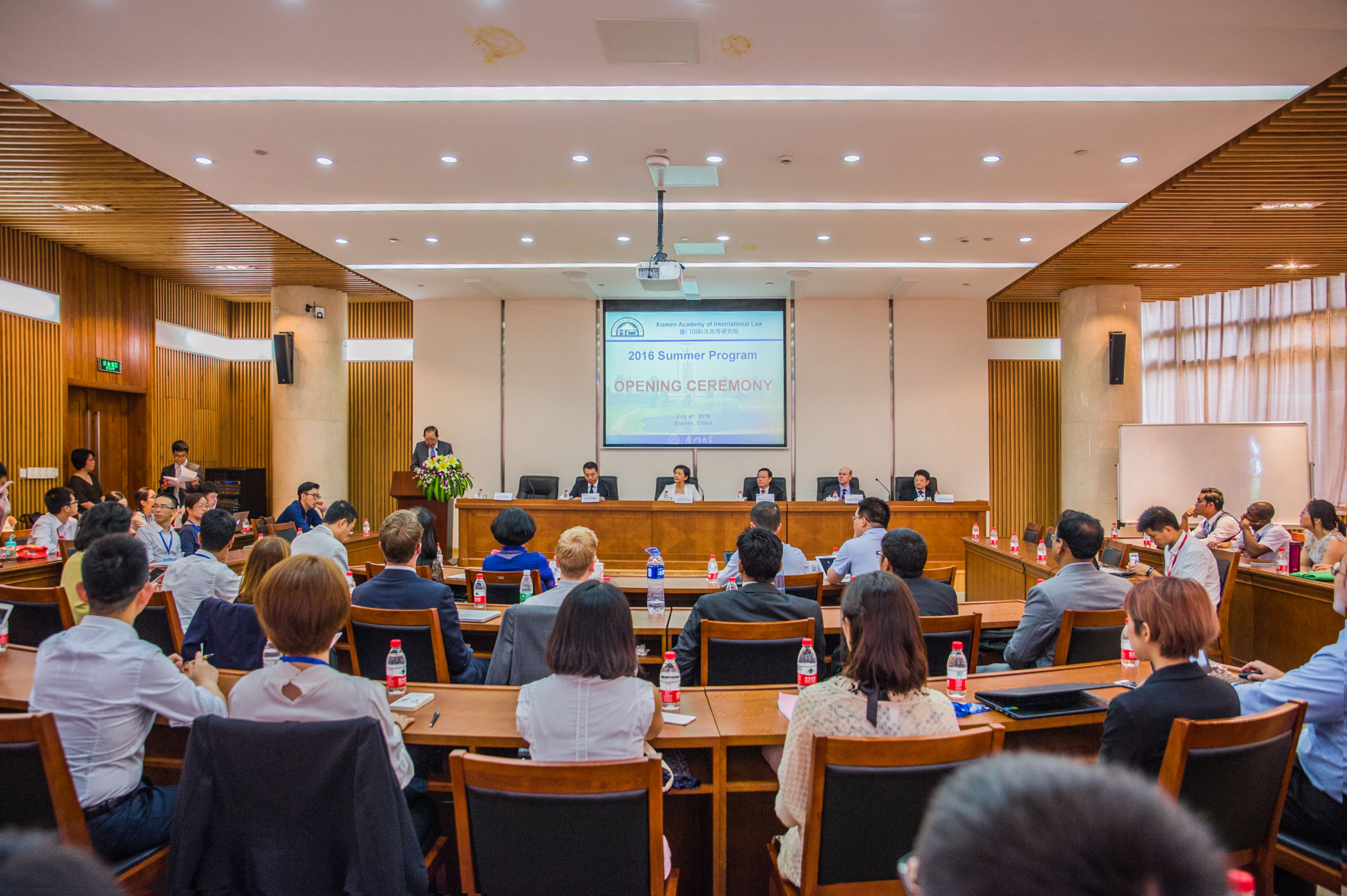 After the tea break, Mr. MA Xinmin presented an opening lecture with a special focus on the UNCLOS and its Annex VII regarding the arbitration mechanism. Amongst the warm reflections from the attendees towards this speech, the Opening Ceremony was successfully concluded, and an exciting journey of three weeks' lectures of international law awaits ahead.
Report by Ke Jing, Photo by Zhong-Ding-Wen Studio