2016 Program Ready to Launch!
Release Time:
2016-07-01
Browse:
782
The 2016 Summer Programme of Xiamen Academy of International Law will be held from July 4th to 22nd. This year's program has attracted over 40 local university students (including undergraduates, postgraduates, doctoral students and international students), 27 students from Hong Kong, Macau, Taiwan and foreign countries and 18 students from other universities in China.
Six authoritative international law scholars will give lectures on forefront issues of international law. These lecturers are all from well-known universities such as University of Cambridge, University of Boston, Gujarat National Law University of India, McGill University, University of Valencia and University of Tokyo. All the lectures and discussions will be in English.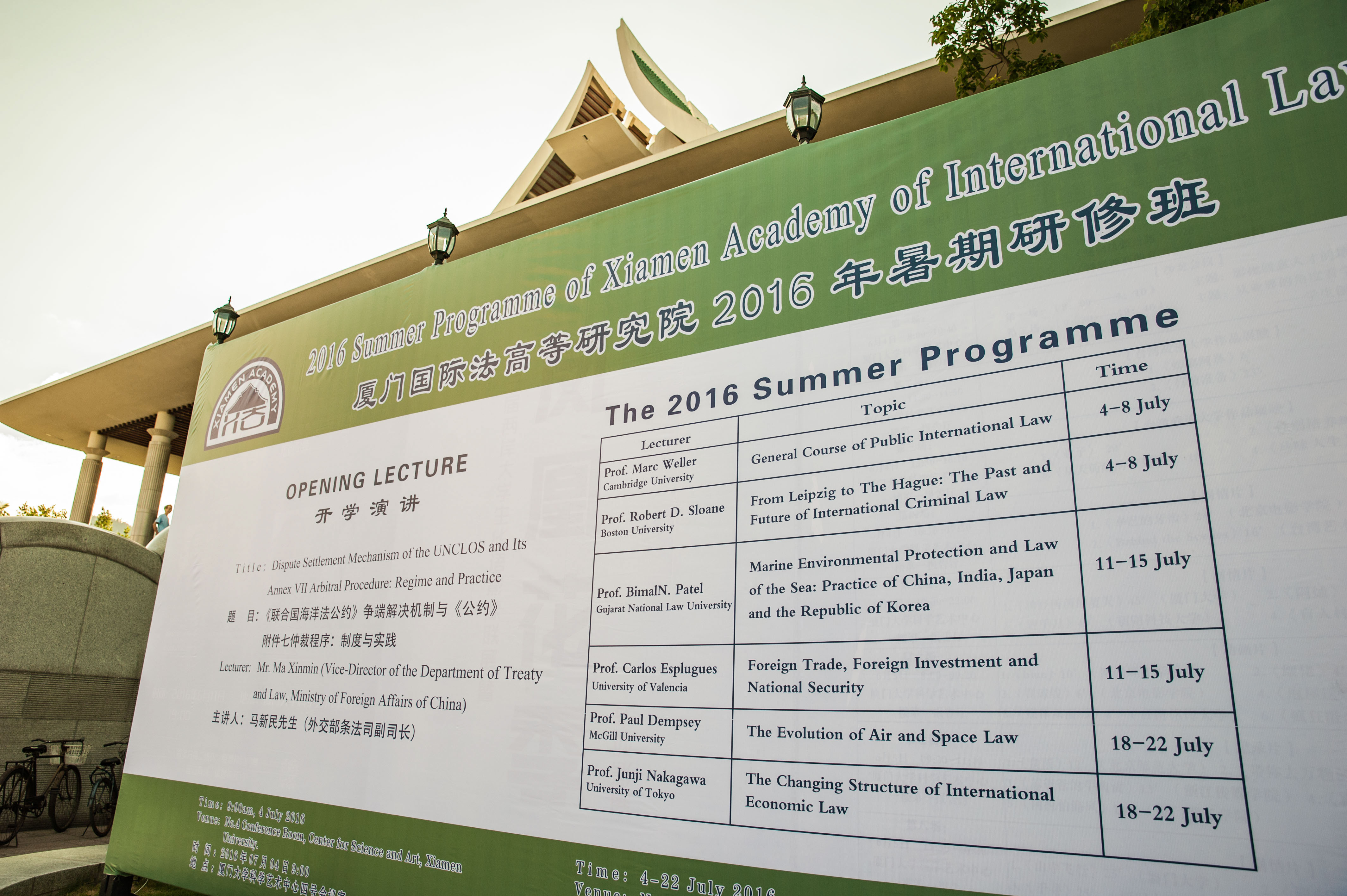 The Opening Ceremony will begin at 8:30 in the morning of July 4th,2016 at the Science and Arts Center of Xiamen University. The ceremony will be hosted by Professor Chia-Jui Cheng, the Secretary-General of the Curatorium of Xiamen Academy of International Law. On the occasion, Ms. Zhan Xinli, vice-president of Xiamen University, Mr. Ma Xinmin, vice-director of the Department of Treaty and Law in Ministry of Foreign Affairs of China, Prof. Zhong Xingguo, vice-chairman of Xiamen CPPCC, lecturing professors, and dean of the Law School will be present. Meanwhile, Mr. Ma Xinmin will deliver a specialized speech about Dispute Settlement Mechanism of the UNCLOS and its Annex VII Arbitral Procedure.

Report by Lin Jiaying, Photo by Zhong-Ding-Wen Studio