The 2017 Party Night
Release Time:
2017-07-17
Browse:
372
The Academy has developed "Party Night" tradition, an occasion for students, professors and volunteers to have fun around the mid-point of each year's Summer Program. As in the past, we gathered and celebrated this year's Academy Party on the night of July 13th. Besides student participants and volunteers, Professor Antonios Tzanakopoulos, Professor Zeng Huaqun and other professors also attended the party.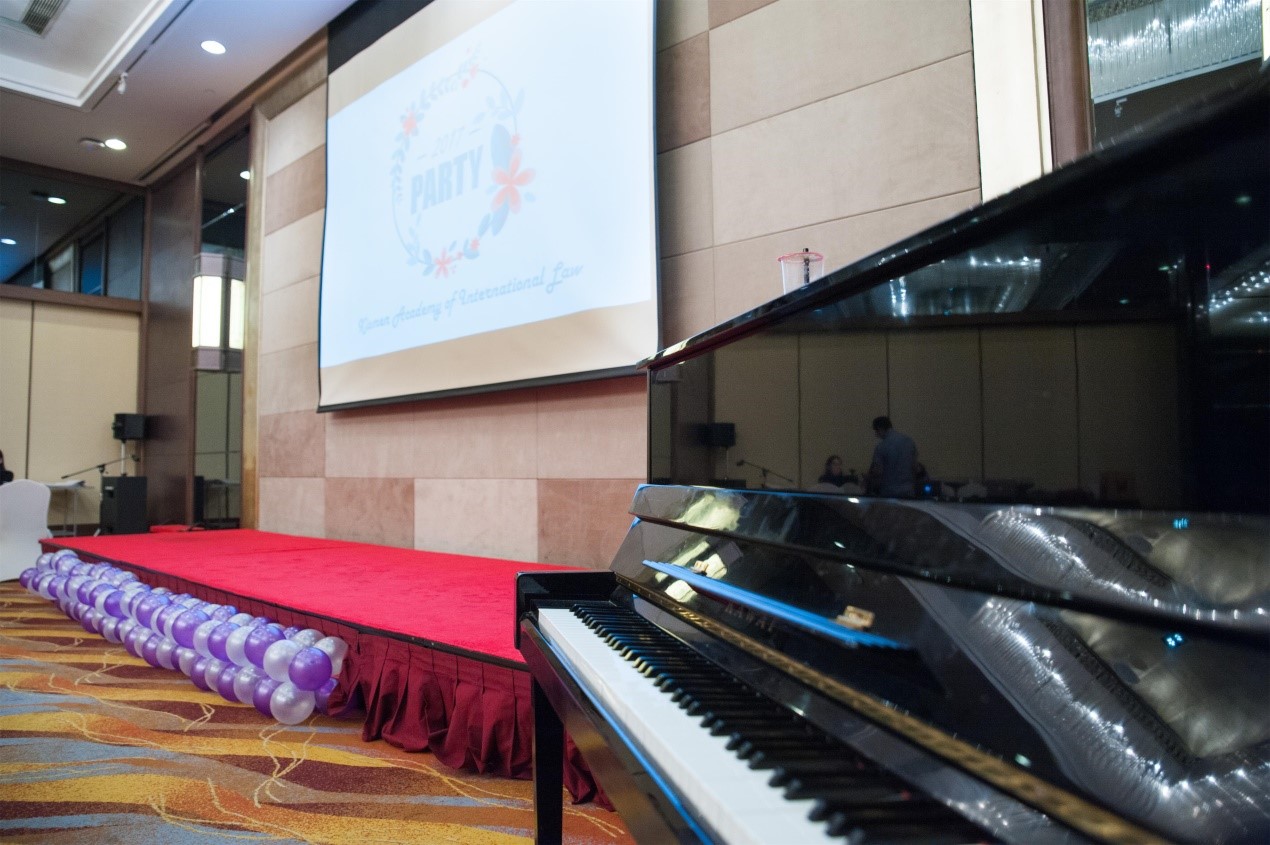 At 8 p.m., in the Xiamen Millennium Harbour Hotel, M.C. Lioba and Sourabh officially announced the party's debut. In the following three hours, students and professors enjoyed fabulous performances and participated in interesting games.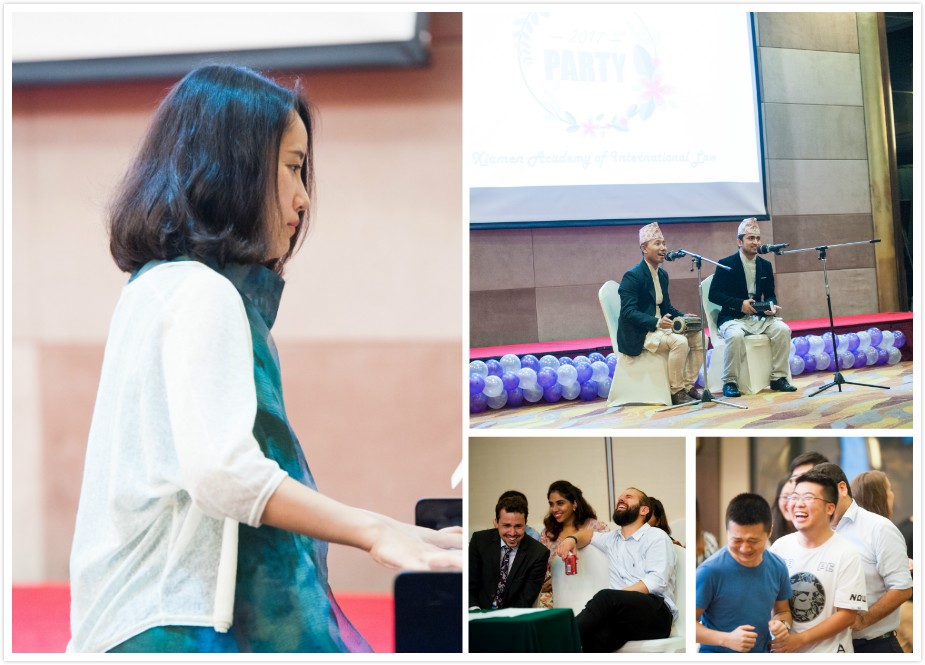 The party began by a local folk song performed by our Nepal friends. The cheerful music broke the ice. Then came the game "Go and fetch", which was really a challenge to participants' memory. After the game, the Dance "Uptown Funk" was performed wonderfully, followed by a Chinese instrument play, Ruan (a plucked stringed instrument). Ruan performer, Cheng Yazhuo, successfully impressed us all and won unstoppable applause from the enthusiastic audience.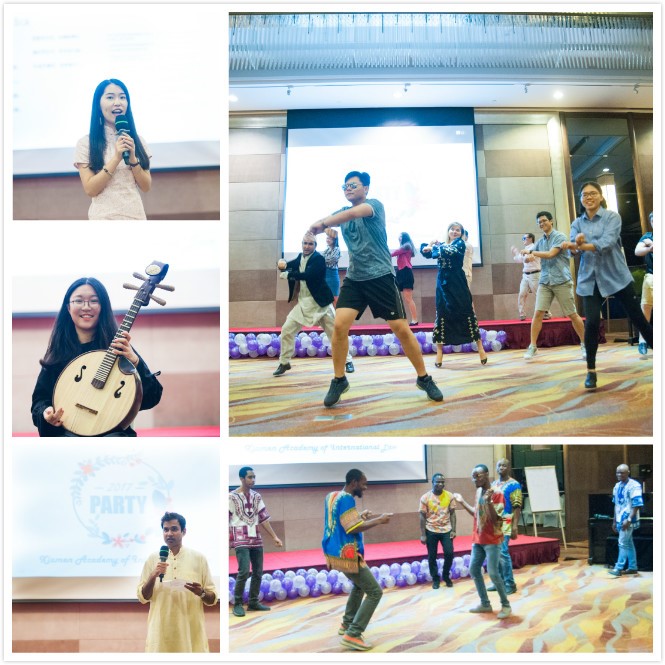 The second party game, King of the Chairs, made everyone laugh to tears. Then was a "Cultural Walk", in which all participants could dance on the stage in their national dresses. Everyone danced to the beat cheerfully. After the Cultural walk, we enjoyed an African dance and a Chinese poem. Oh, how can we forget the dance Gangam Style! It really drived the atmosphere! Then, there was the last game of the party: Word Guessing. The Party Night closed with a special video demo containing all participants' sweet memories in Xiamen, and a wonderful group photo.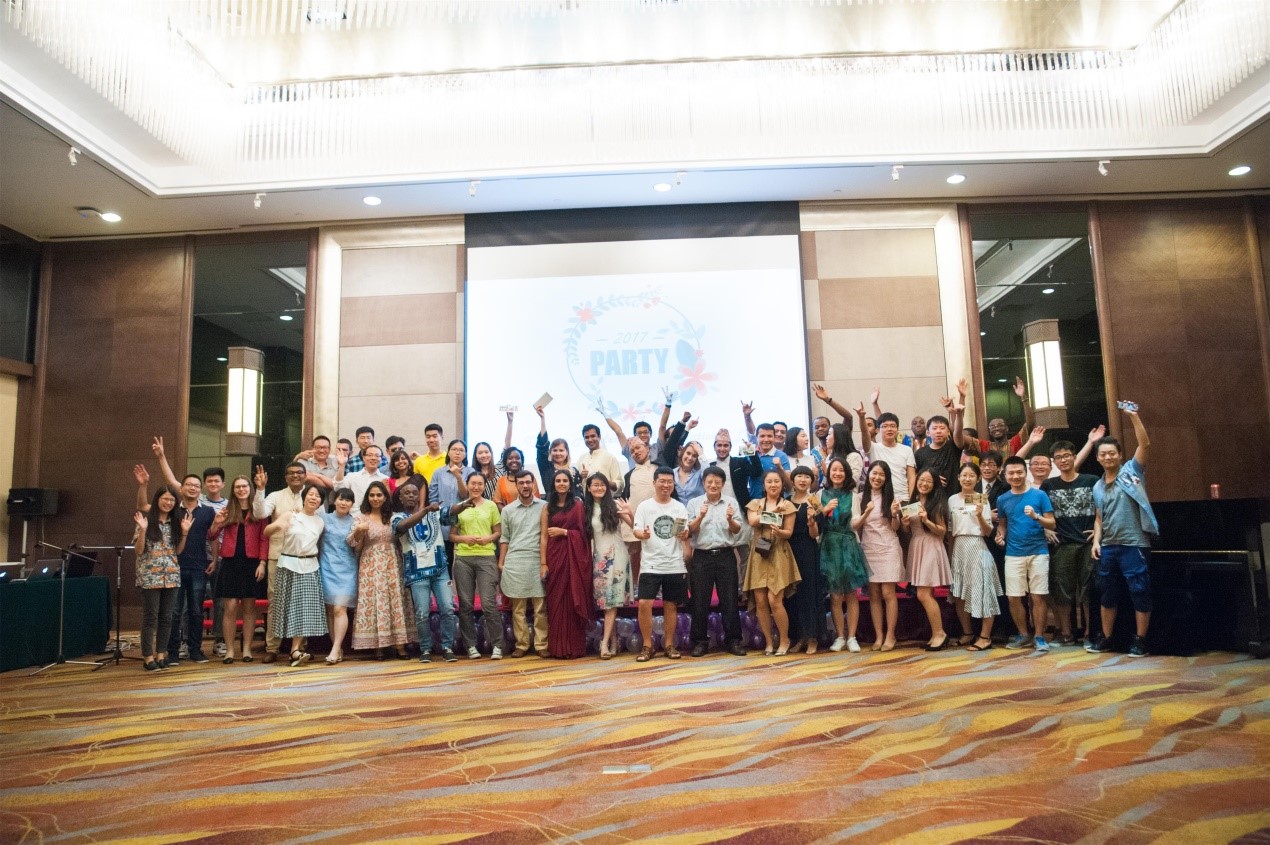 This party has undoubtedly brought the relationship between students and professors much closer, and has created new friendships. More importantly, everybody was having a lot of fun. Last but not least, tons of thanks to all the volunteers who have devoted their time and energy, and have worked so hard for the preparation to make this party happen.
Report by Zhao Yongli, Photo by Zhong-Ding-Wen Studio