Volunteer's Notes on Prof. Dempsey
Release Time:
2016-07-23
Browse:
491
Professor Paul Dempsey from McGill University of Canada is actually an American. He lectured on air and space law during the last week of the 2016 summer school of Xiamen Academy of International Law. So excited were we the volunteers on our way to pick Professor Dempsey up, that we arrived almost an hour earlier than schedule. And it was even more exciting to be able to accompany him in the next few days.
As we later found out, Professor Dempsey is not of great enthusiasm to talk. He didn't say too much whether on the way to the hotel from the airport, or from the hotel to the Science and Art Centre where the lectures would take place. Nonetheless I assure you that in fact he is an interesting man. One morning when we were waiting for him in the hotel lobby, the Professor came out of the elevator and saw us, he seemed much amused and asked, "So you don't care anymore?" We were so confused until I suddenly realized that on the shirt I wore that day was a big slogan: "I don't care anymore". Then he told us it's an American song based on a story that a boy was hurt by his ex-girlfriend, and this song was written in order to forget. The professor was even humming the tune while we were laughing. What a lovely professor!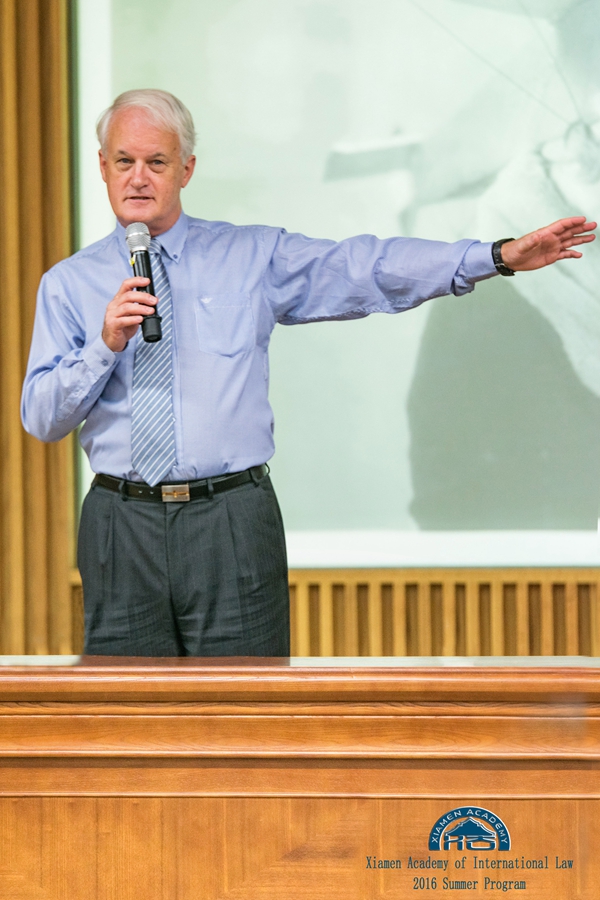 If you had seen Professor Dempsey giving his lectures, you would sure find a more charming man. Unlike how he behaved in daily life, Professor Dempsey had great enthusiasm in class. So humorous was he that the students were always in a relaxed state and there was also intense interaction. Besides, Professor Dempsey was willing to help students solve their puzzles after class. In a word, it's a wonderful volunteering experience.
Though the closing ceremony of the summer school is around the corner, the beautiful stories during this period will always be kept in our hearts.
Report by Han Ruyi & Qian Ziwen, Photo by Zhong-Ding-Wen Studio