Party Night 2018
Release Time:
2018-07-20
Browse:
449
The Academy has a long-standing "Party Night" tradition, which is an occasion, around the mid-point of each year's Summer Program, for students, professors and volunteers to have fun. As before, we gathered and celebrated this year's Party on the night of July 19th. Besides students and volunteers, Professor Francesco Francioni, Judge Liu Daqun, Professor Zeng Huaqun and other professors also attended the party.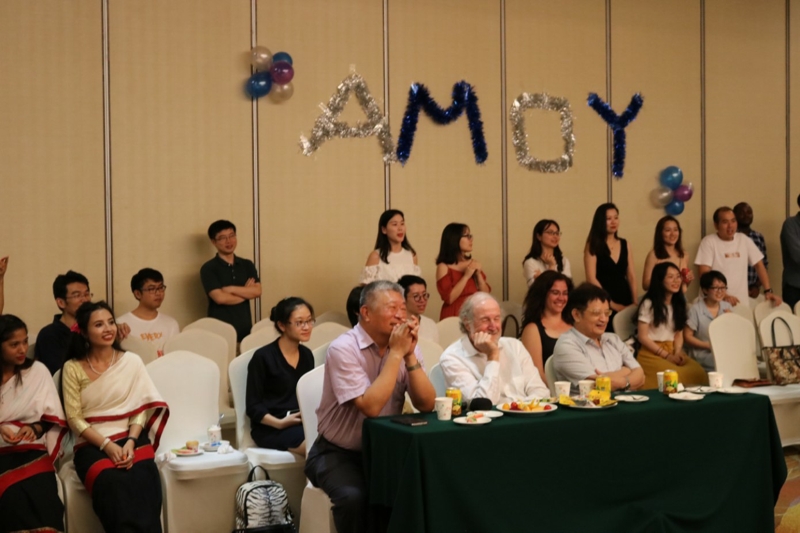 At 7 p.m., in the Xiamen Millennium Harbour Hotel, Dr. Su Yu officially announced the party's debut, followed by three full hours of fabulous performances and interesting games.
The party began by a Violin Solo performed by volunteer, Mr. Wang Pengxin. The cheerful music broke the ice and warmed the stage up for a beautiful folk danced by Megan and Tenny. To most participants, such dance seemed quite exotic or even a little bit mystic. As always, the dance didn't come alone without songs, and nothing would be more suitable than Italian songs, especially those sung by a professor. Prof. Francesco Francioni successfully impressed us all and won unstoppableapplause from the enthusiastic audience. In a Magic Show brought by He Linyi, the performer interacted intensively with the audience and got a lot of applause too. The performance section ended with a Chinese style cooperation in-between flute-playing and Chinese calligraphy-writing.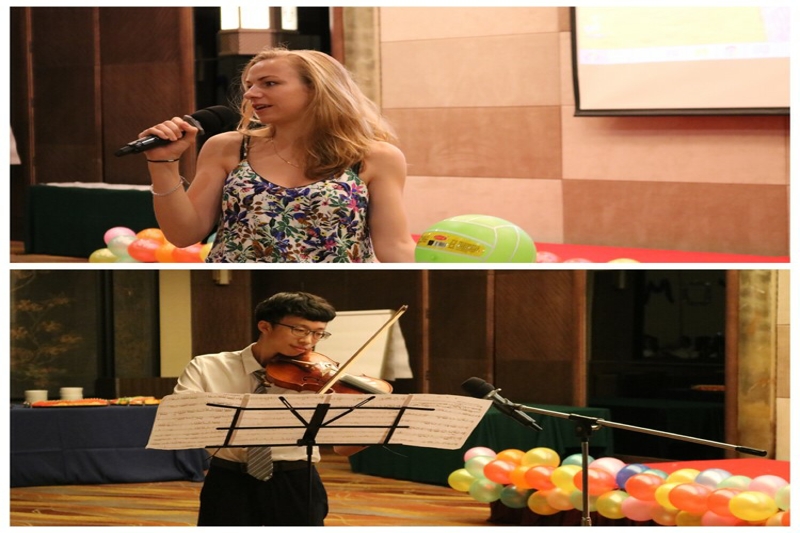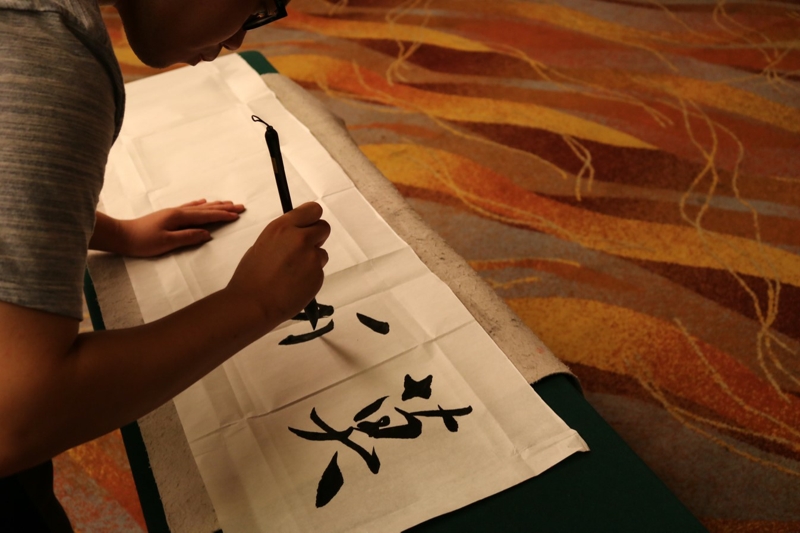 The party was a companion of the shows and small games. Then came the Game Session.Starting with a game called "Tomato Pop of the Balloon". Many students took part in it and ended with the laughter. Followed by another interesting game, "Step on the balloon" made everyone laugh to tears. Together, participants enjoyed a special time of happiness.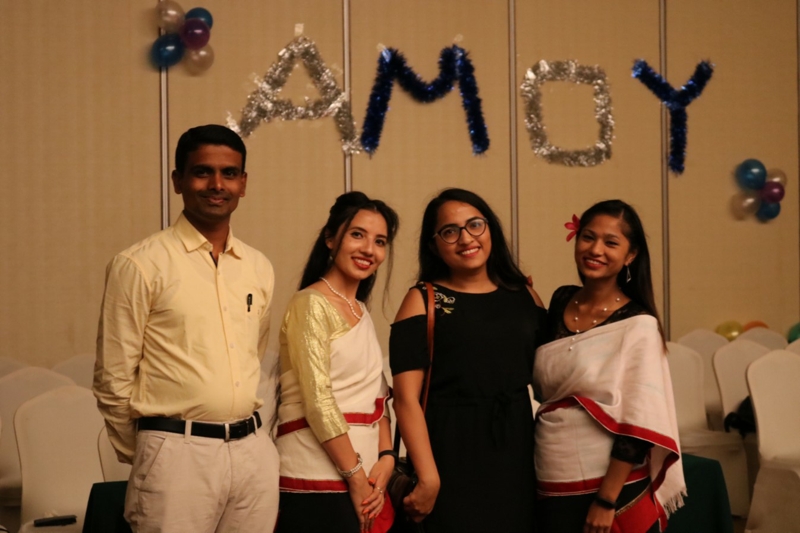 Finally, there was a "Cha Cha Slide", in which all participants could dance on the stage following the video on the big screen. Everyone danced to the beat cheerfully. Oh, how can we forget the dance together. It was really wonderfully! The Party Night closed with the group dance and a wonderful group photo.
Report by Chen Xiaomeng, Photo by Ms. Xiao Bin