Volunteer's Impression of Prof. Li Ming
Release Time:
2017-07-28
Browse:
614
It was a hot Sunday (July 2th, 2017) when I first met Prof. Li Ming at the airport. In a formal suit,he went out of the luggage area and waved to me with a warm smile. Even after a few hours of delays, Prof. Li was still full of energy, and his words are full of wit and humor. It's a short drive to the hotel, and my colleague, Susan, guided the professor with the check-in procedure.
Li Ming is Professor of Public International Law and Director of International Law Institute, Peking University Law School. He also serves as Vice President of the Chinese Society of International Law. Professor Li Ming has published widely in the field of international law. Prof. Li's area of teaching and research is public international law ,especially the theory of international law and the peaceful settlement of disputes.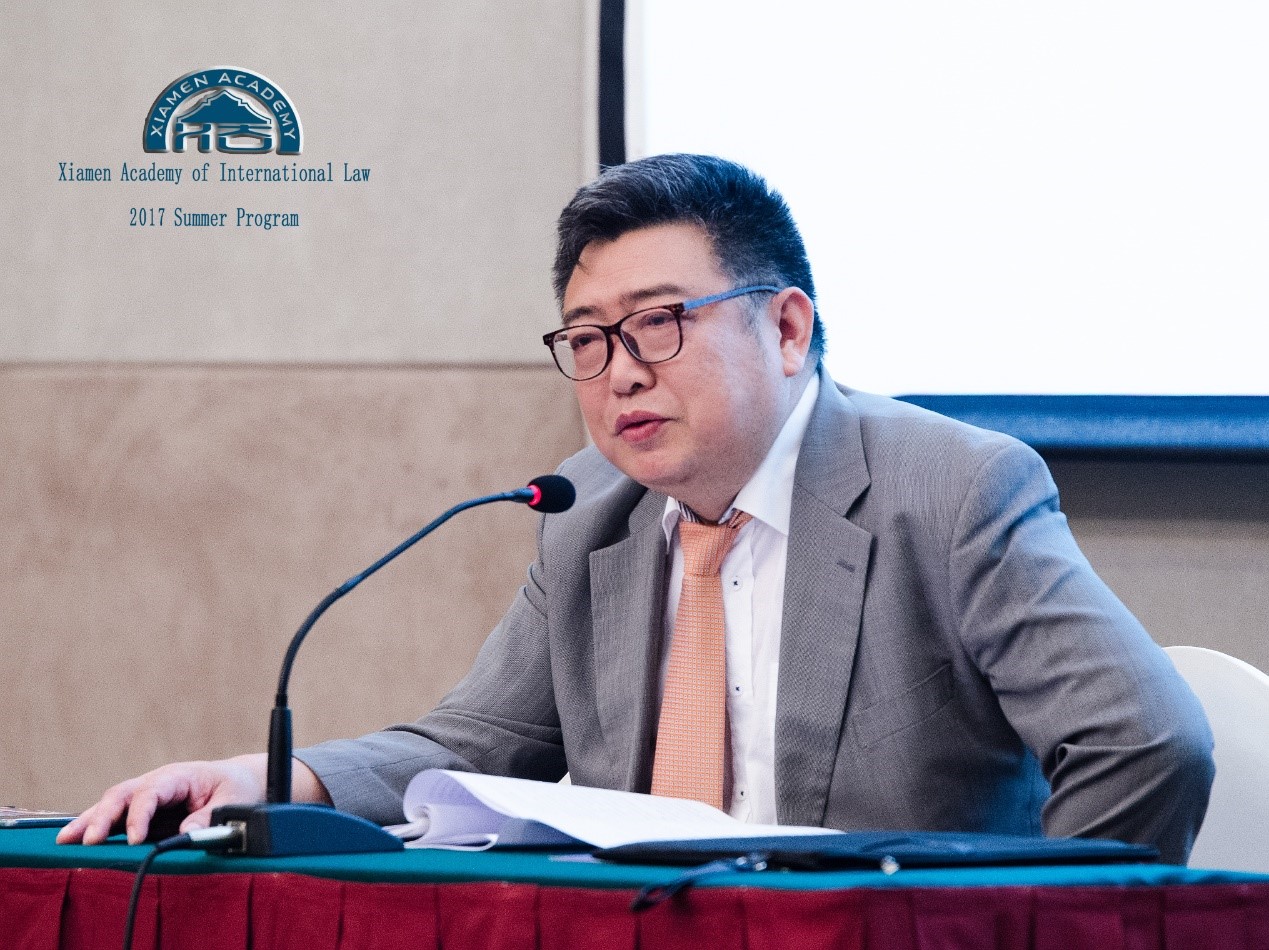 As the only Chinese professor in this year's summer programme, Professor Li Ming's lecture also reflects some Chinese characteristics, as is shown by the topic of his lecture: the succession and development of the five principles of peaceful co-existence. Professor Li's lectures focus on history and reality, and he occasionally showed vivid pictures of historical events in the class. Professor Li Ming also pays attention to communication with classmates.
How time flies! It's really a great honor for me to have a chance to accompany Prof. Li Ming. So wonderful of the experience that I'll treasure it very much.
Report by Huang,ChunLin, Photo by Zhong-Ding-Wen Studio