Volunteer's Impression of Prof. Chia-Jui Cheng
Release Time:
2017-07-24
Browse:
329
Prof. Chia-Jui Cheng is the Secretary-General of our Academy. As a Professor of International Law in Soochow University, Prof. Cheng enjoys a high international reputation and has engaged in leading research on International Economic Law.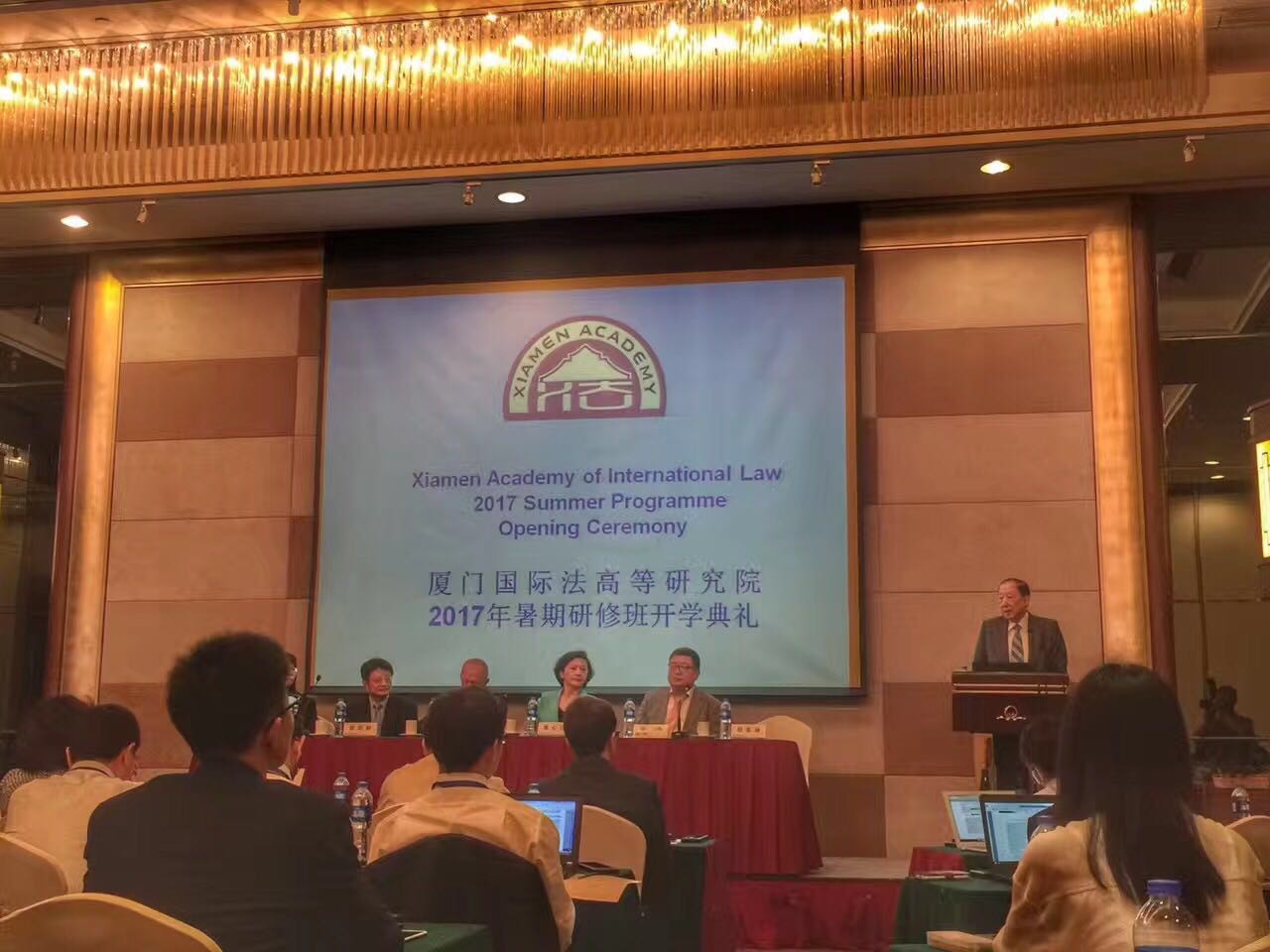 Prof. Cheng Addressing at the Opening Ceremony of 12th Summer Program
It was my great honor to assist Prof. Cheng during this year's programme. When I came to the airport to pick him up, his height enabled me to immediately recognize him from the crowd. Upon first meeting, Prof. Cheng expressed thanks to us volunteers. Such gesture gave me a feeling that he would be pleasant to get along with and eased my tension.
Born in Mainland China, Prof. Cheng speaks a standard and fluent Mandarin. He is talkative and knowledgeable, willing to share his point of view with us. He not only has a close attention and keen insight on the current affairs, but also shows fairly well-informed life wisdom. When it comes to our law school students in Xiamen University, Prof. Cheng sincerely hoped us to take a much more active part in international law studies and seize every possible opportunity to enrich ourselves.
Through these limited times with Prof. Cheng, already, his elegance and rich knowledge impressed me. For me, he is an academic predecessor, as well as a beloved elder.
Report by Fu Meng-yu