Wonder Night - 2016 Academy Party
Release Time:
2016-07-14
Browse:
475
As in the past years, on the night of July 13th, the mid-point of this year's Summer Program, we celebrated the 2016 Academy Party. Professor Patel from Gujarat National Law University, Professor Zeng Huaqun, Professor Chen Huiping, and many other professors attended the party.
At 8 p.m., in the Conference Hall of Ziqin Building (same venue where the Reception Party was catered), hosted by Perry and Michelle, the party officially began. In the following three hours, students and professors enjoyed fabulous performances and participated in interesting games.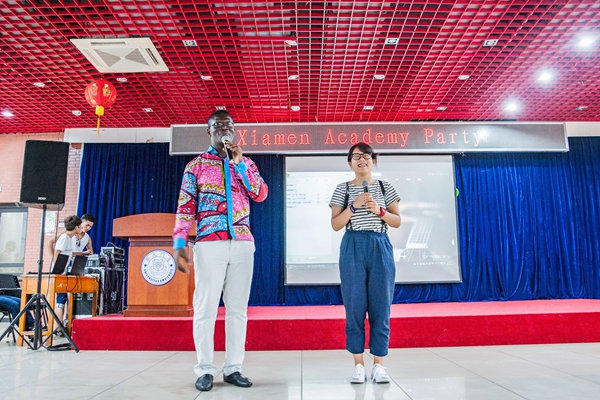 The party began by the Chopsticks Dance performed by Zeng Xinyi. The beautiful movements of the girl gave a wonderful beginning to the party. After that, singing of He Sang, Ruan (a plucked stringed instrument) played by Chen Yazhuo all won unstoppable applause from the enthusiastic audience. Then came the game "Musical Chairs", through which professors and students were having fun together. After the game, Professor Patel sang an Indian love song which has a theme of "We are doing everything together". The Indian love song was followed by the enthusiastic "Love You Like A Love Song" by Unir.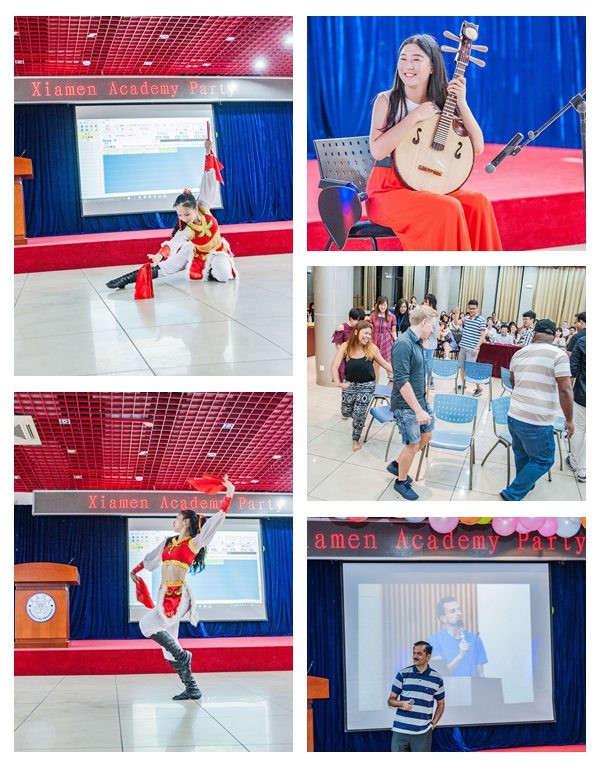 The Party continued after a short break. Jose from Philippine and Xiao Haipeng read a poem written by Jose and translated into Chinese by Professor Huang Wenxin. While still immersed in the inner beauty of the poem, the audience was even astonished by a joint-statement made together by our Philippine and Chinese participants to wish the Peace of Asia.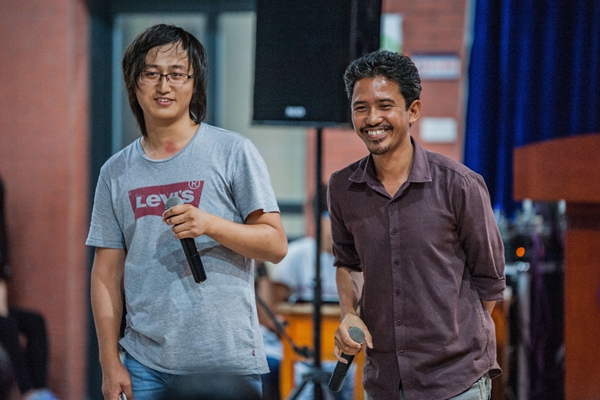 After a short break, during which all the people were chatting and met new friends, we enjoyed a beautiful Minnan Dialect love song given by Faculty Members Ms. Xiao Bin and Dr. Zhang Huang. After that was the second game of the party: two rounds of the Word Guessing. This fun game made everyone laugh to tears. At last, the teaching of Indian dance by Raj and "Gangnam Style" dance teaching by Kim from the Republic of Korea lit everyone's passion and marked a perfect ending of the party.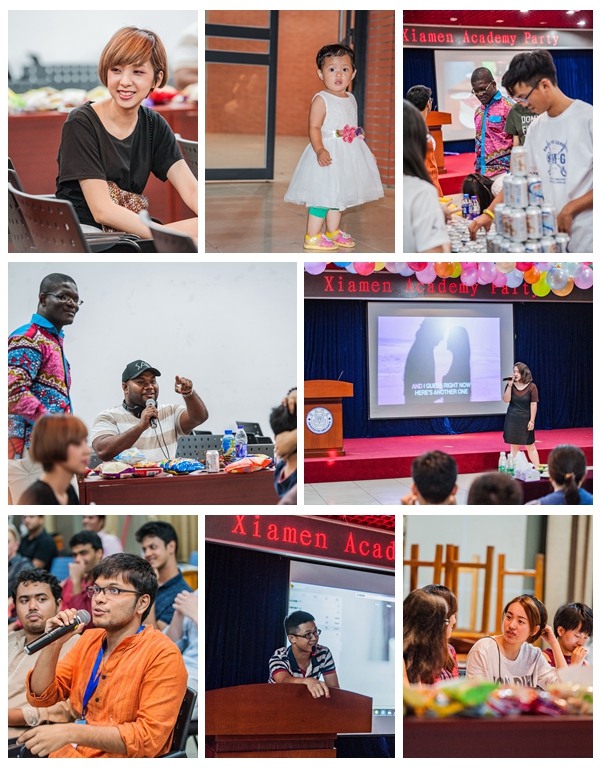 This party has undoubtedly tightened the relationship between students and professors and created new friendships. More importantly, everybody was having a lot of fun. Last but not least, tons of thanks to all the volunteers who have devoted their time and energy, and have worked so hard for the preparation to make this party possible.
Report by Robin Yao (Congyuan), Photo by Zhong-Ding-Wen Studio