Opening Ceremony of 2018 Program
Release Time:
2018-07-09
Browse:
449
Opening Ceremony for the 2018 Summer Program of Xiamen Academy of International Law has been successfullyheld in the Millennium Habourview Hotel in the morning of July 9th. Presided by Prof. CHENG Jiarui, Secretary-General of the Academy, this event signs the formal inauguration of this year's program.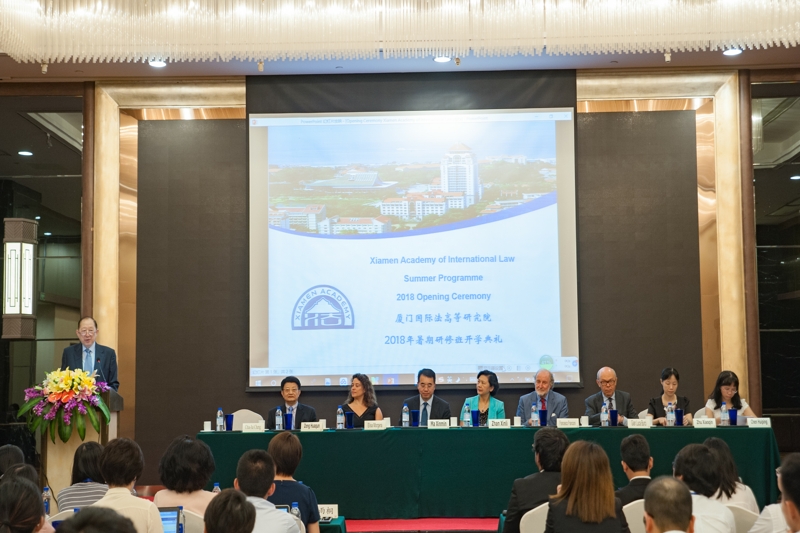 During the ceremony, Prof. Zeng Huaqun, Co-Presidentof the Academy, extended a warm welcome to all the professors and students. He introduced that by virtue of its charming natural and cultural environment, Xiamen City is awarded the title of "Garden on the Sea". And the Program is a chance for the attendees to know and feel this "Garden-City". Prof. Zhan Xinli,Deputy President of Xiamen University, expressed her warm welcome to the attendees from all over the world, as well as her gratitude to the distinguished guests. Prof. Zhu Xiaoqin, Deputy-Dean of Xiamen University Schoolof Law, gave her warm welcome to all of the attendees and introduced various programs of Xiamen University School of Law available to international students.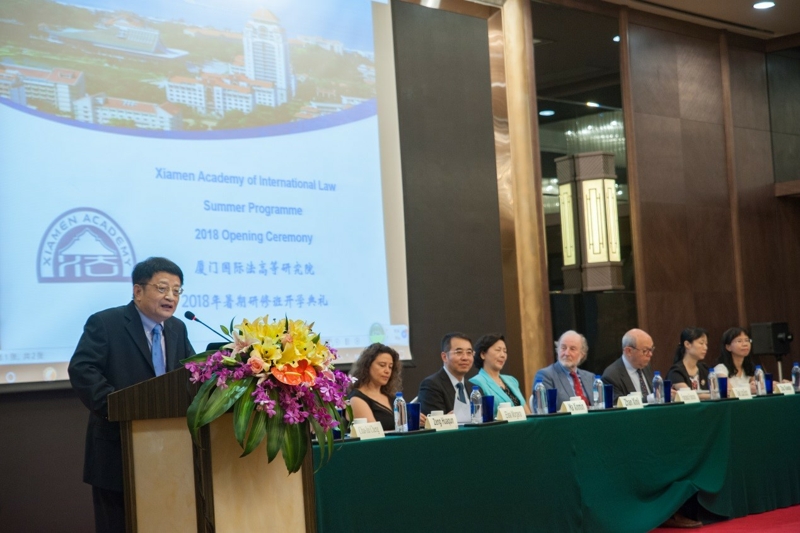 Four distinguished guests, Deputy-Director Mr. Ma Xinmin from the Treaty & Law Department of Ministry of Foreign Affairs, Prof. Francesco Francioni from LUISS University, Prof. Elisa Morgera from University of Strathclyde Law School and Prof.Gian Luca Burci from Graduate Institute of Geneva gave their speeches insuccession. Mr. Ma congratulated the Academy for its achievement in the past years,and expressed his view that the research of international law in China isensured of a promising future. Prof. Francioni expressed his delight to be a part of the Program and encouraged more young students to study international law. Prof. Morgera made a brief introduction on her lectures in the following days; she also hoped the lecture would be helpful to the attendees. Prof. Burci looked forward to in-depth discussions on relating topics in his following lectures and expressed his appreciation and wishes for the Summer Program of Xiamen Academy of International Law.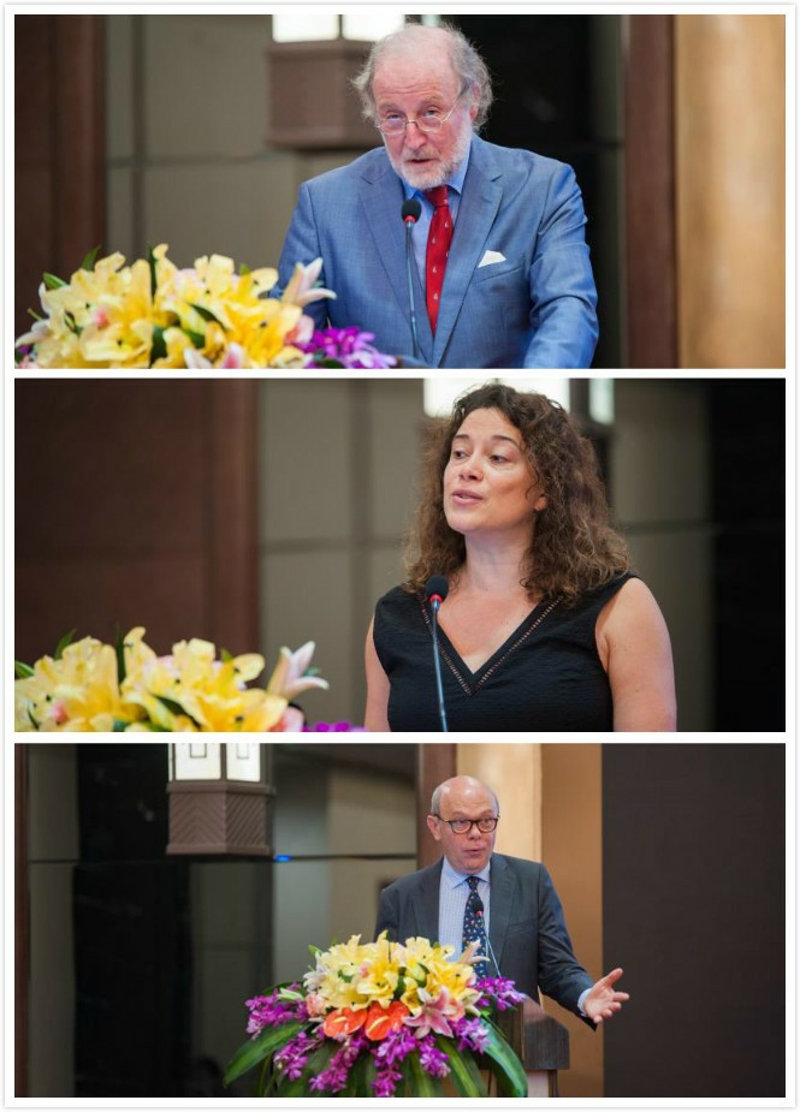 Then Prof. Chen Huiping, Secretary-Generalof the Administrative Council, gave out a brief working report on behalf of the Administrative Council of the Academy. Prof. Chen said that the Academy has served the students as an international platform, for them to learn about precious knowledge regarding international law from distinguished scholars, whom we could only see from the TV or website without this platform.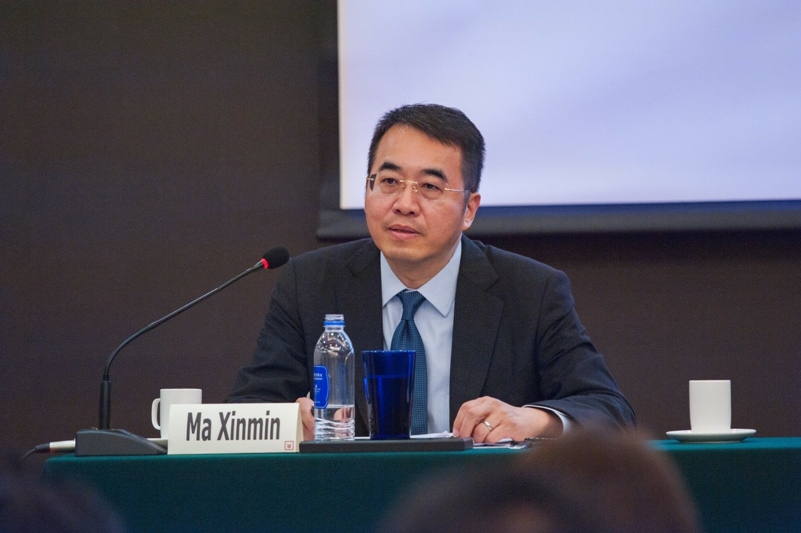 Following the ceremony, Deputy-Director Mr.Ma presented an opening lecture with a special focus on the topic "The SouthChina Sea Arbitration Awards with Respect to Nansha Islands and ZhongshaIslands: A Critical Analysis". Amongst the warm reflections from the attendees towards this speech, an exciting journey of three weeks' lectures ofinternational law awaits ahead.
Report by Wu Xiaoling; Photo by Zhong-Ding-Wen Studio