Prof. Alain Pellet in Summer School
Release Time:
2017-07-28
Browse:
717
Alain Pellet is Emeritus Professor of the University Paris Ouest, Nanterre/La Défense. He is the author or co-author of numerous books and articles with special emphasis on general international law, dispute settlement and international investment law. Professor Pellet has acted and is still acting as Counsel in more than fifty cases before the International Court of Justice and the International Tribunal for the Law of the Sea as well as several international and transactional arbitrations. Since 2012, he has been the President of the French Society for International Law.
When we went to the airport to pick him up, Prof. Pellet's plane had been delayed for 4 hours, and he arrived late at night. He did not complain and seemed little affected by a long journey, and he gave an excellent speech in the following day's Opening Ceremony.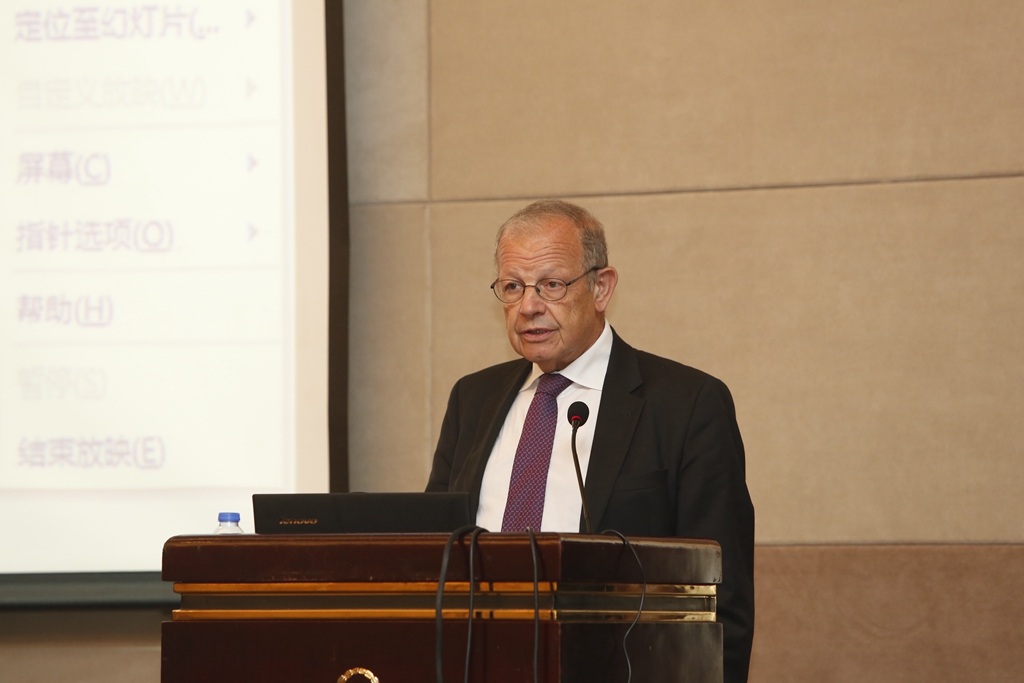 Prof. Pellet is the first to lecture in Summer School this year. For a total of 8 days, Prof. Pellet taught General Course of Public International Law, with a focus on sovereignty and state responsibility. Besides the teaching, what impressed me most is Prof. Pellet's enthusiastic emphasis that an international law scholar should not be restricted within only one area, rather, he or she should research on the profound foundation of General Public International Law.
Prof. Pellet has a great passion for work, he told us that he usually works in the airplane or in the car, since he has to travel around the world a lot. It may be difficult for other people to do so, but Prof. Pellet really enjoys taking full advantage of the time. During his 12-day stay in Xiamen, he has well kept this habit, and spend almost all his time in preparing and delivering the lecture. It is quite often for him to review the course materials until 1:00 a.m. before the day of class.
Time flies. Prof. Pellet's passion for work and erudite are impressive. And to all students in Summer School on international law, his wealthy knowledge and decent manner are invaluable.
Report by Hong Xinhui, Photo by Zhong-Ding-Wen Studio